Reviews
Nozlen Corp has thousands of happy customers that use our products everyday.  Our customers are happy because we have quality products backed up by great customer service!  Our goal is to give every customer a very positive experience both with our products themselves, as well as our customer service team.
Please take a look below at a sampling of some of the reviews that we have received about the Nozlen Products.

Product Reviews for the Nozlen Storage Tube, Model DT 3001: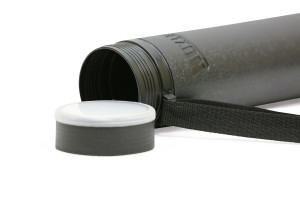 Perfect Carrying Case for Drawings
I purchased this document tube for my friend's daughter who is studying fashion designing at the Fashion Institute of Technology. This conveniently holds her drawings as she commutes to and from school on public transportation. She can easily carry the document tube over her shoulder and adjust the carry strap to keep the tube close to her. It's lightweight unlike the heavy bulky rectangular canvas bag she previously carries. Although there is a need for the canvas bag at times, this document tube serves her very well and frees her hands to carry her schoolbooks or to grab the handle bars on the bus or train. This document tube made of heavy duty plastic keeps all her drawings well protected during her commutes and she loves it. She has not have to use the expanding feature but it's nice to know that it's available when needed.
Jim – August, 2013
Suitable For Moving The Declaration of Independence
The Declaration of Independence is only 29 3/4″ tall by 24 1/2″ wide and this document tube can expand up to 40″ inches. As such, it works quite well for my purposes.
It's water resistant, so I can rest assured that documents I'm transporting are safe from rain, splashes from the escape boat and other moisture. I do find that I have to avoid jumping into canals or attempting to ex-filtrate via scuba gear, since the expandable nature of the tube means that it is not totally waterproof and should not be submerged. Still, this isn't a huge problem since I typically use boats, vans or helicopters to get around, and the convenience factor of re-sizing the tube more than makes up for not being waterproof. If I get to a location and discover that an item I need to retrieve is a bit larger than I expected, I can extend the tube to accommodate fairly large documents, up to about 39-40″ wide.
The plastic is rigid, so I don't have to worry about gold bars, sacks of cash, thermal drill parts or ancient artifacts crushing my documents when I throw them in the back of the van.
Lastly, the black color works great a night, and goes nicely with a classic suit and tie which is always a bonus.
Darren Olah – March, 2015
Look No Further
This is exactly what we were looking for! We needed to carry poster size documents across the country, and needed them to arrive in perfect condition. They did, and we were beyond thrilled! Were extremely satisfied with this product. It is sturdy and durable, and very lightweight, which made transportation of the documents extremely easy and convenient. Service was exceptional; the item arrived within two business days, and the seller kept in touch to make sure we knew it was shipping, and even took the extra step to make sure we received the product and were in fact happy with it. They went above and beyond to make sure we were satisfied, which is not something that all sellers do. We will definitely be coming back to Nozlen Corp in the future!
Meghan Monahan – May, 2014
Quality Construction – Thoughtful Design
Wow! Exceeds expectations! As a former military person and a heavy business traveler, when I shop for things I will be taking on the road with me I look for sturdy construction and thoughtful design. This product met and exceeded my expectations. What prompted this purchase was a family trip to Europe with the kids and we needed a super strong, yet adaptable art tube to bring back all our museum poster booty. Let me put it this way, this thing is tough enough that I feel comfortable slinging it across the back of my sweet but somewhat absent-minded 7-year old's back and NOT BE WORRIED about whether what's inside might get damaged. Very, very pleased by this product.
Lorenzo V. – May, 2014
The Colleagues In The Office Love Them Too
I use the Nozlen Expanding Documents Tubes since I got them! The colleagues in the office love them too! They are so easy to handle and will storage my important Posters. These tubes are well engineered, the best way to transport my drawings / documents on the campus while it rains (I mean it pours), but just I get wet. Perfect, what else can I say.
Ulrich Schwanon – January, 2015
100% Satisfied
Very pleased with product. Nozlen even e-mailed me that my order was shipped. They even followed up with another email that if I had any problems to let them know immediately. You do not find many companies who take customer satisfaction seriously today like Nozlen. I will tell all my friends about Nozlen. Looking forward to buying more from you in the future.
Kenneth I. – May, 2014
Durable And Easy To Use
I had purchased another document tube in the past and it was really too thin. This one is very heavy durable plastic so I am very pleased with it as it seems very durable. It is simple to change the size and the ID card is very useful as well. Would highly recommend it to anyone.
Bobby – August, 2013
This Product Was Exactly What I Needed For Carrying Prints
This product was exactly what I needed for carrying prints and banners from NY Comic Con. I will certainly look to this company in the future for poster holder needs!
Anthony DeDomenico – October, 2014
The Locking Mechanism To Keep The Top On Was Very Secure
I used this last week at a conference. The strap is fully adjustable and will extend far enough for me to strap it across my body to carry it over my shoulder. I am 5'1″, but there was still some extra strap. The locking mechanism to keep the top on was very secure and the adjustable slide out and lock in mechanism in the tube was fairly easy to figure out. I took this on an airplane and the tube, extended to 40″, fit fine in the overhead bin. On a smaller plane, I was asked to check it at the plane door. But it was right there in excellent shape when we deplaned. I would recommend this tube for traveling or storage. There was no damage on my poster from the locking nubs that extend inside the tube. They are rounded off and shouldn't bother the cargo.
Shannon H. Dobson – June, 2015
Not Just For Paper
I purchased this item to hold my modular Manfrotto boom arms. Because they have hollow ends I didn't want them crushed during airline shipping. The tube is well made and the notches which allow you to adjust the size of the tube lock in a positive manner. The strap adjusts as well and the opening end is a screw type fastener which is very positive. I'd highly recommend this item.
Mark Kitaoka – March, 2015
Product Reviews for the Nozlen Storage Tube, Model DT 4001: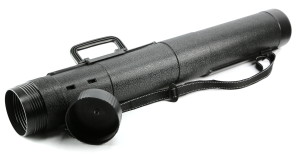 Awesome Travel Tube
Exactly what I wanted and expected. Love how the tube expands. Quick and speedy service. The tube is made of very durable and sturdy material
Yvette Rose – January, 2014
Excellent Poster Tube
I needed a professional looking tube for travel to scientific conferences; I got this one as a replacement for Nozlen Model DT3001. It was perfect for my posters — both were comfortably packed and emerged flawless at my destination, even after being squished in an overhead compartment (when a fellow passenger succeeded in squeezing his bag into an already-full compartment, ugh).  This tube is lightweight yet sturdy, simple to adjust, and convenient for international travel. The telescoping is smooth and holds firmly. (And having both a shoulder strap and a briefcase handle made it really easy to carry everything through the airport). Overall, a high-quality product that I will probably use for years to come.
Amazon Customer – November, 2013
Easily Expandable And Fits In Overhead Bin On Planes
Strong, easily expandable and fits in overhead bin on planes.
Gadfly – August, 2014
Product Reviews for the Nozlen Storage Tube, Model DT 5001: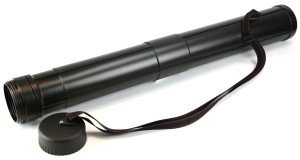 Doc Storage
I am using these for storing 100 year old maps. They are the bomb and work great! I love the adjustable feature!
Spider Lover – January, 2014
Loveeeeeee it For Traveling With Marketing Materials
Awesome quality, friendly staff, highly recommended! answered all my questions and more versatile than expected. wrapping paper for christmas and craft supplies.
SL – June, 2014
School Research
Great for research posters! This protects my college research 36"X48"while traveling to make presentations at different conferences, I would recommend this product to all of my classmates.
Ernie – June, 2014